How real estate sites are moving to AR/VR experience for home buyers and Builders?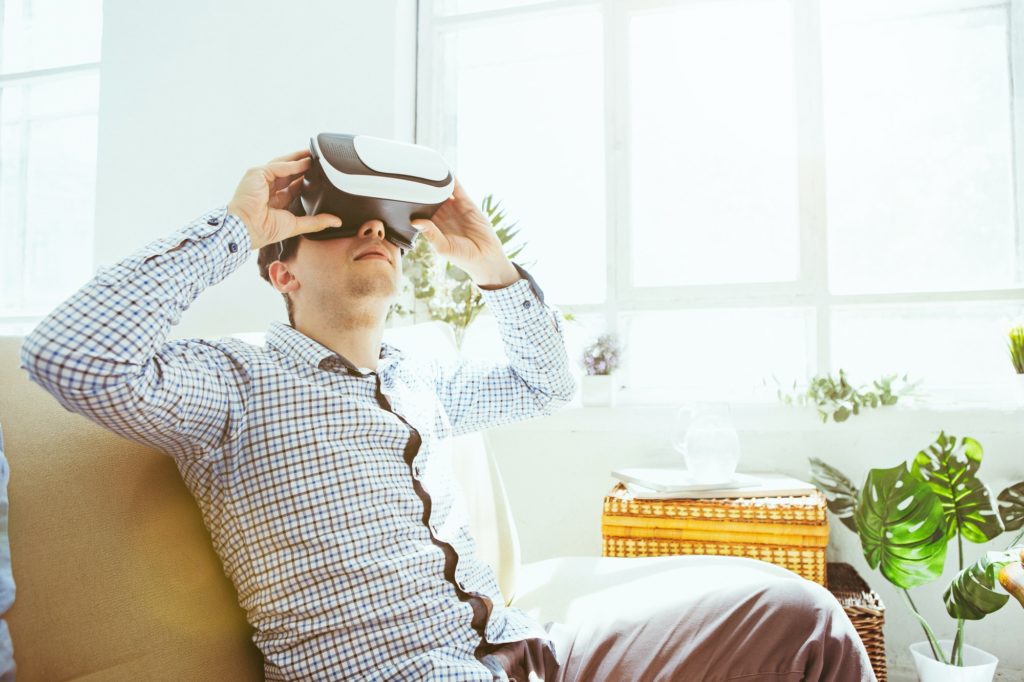 Have you ever actually tried to buy or sell a property? If yes, then you should probably know how the entire real estate business actually works.
Often, a real estate agent offers you a collated list of properties to his clients. Afterwards come the various aspects of dealing, which involves explanations, along with negotiations and then real-life house and apartment visits. This particular workflow has remained quite the same for many decades, but it is quite inconvenient for most of the people and is very time consuming for both the realtors as well as homebuyers too.
But at present, there is massive game changers which are already transforming the entire functionality of the real estate industry. Augmented Reality and Virtual Reality allows the real estate agents to easily grow their own business, achieve more leads and get more clients and offer best-in-class services. As mobile apps and websites are becoming the best source of providing information to the users in a seamless fashion, real estate app development services are now inculcating these technologies in their own real-estate app as well as real estate sites. 
These technologies have so much to offer to the entire real estate market and hence, let's look at the applications of both of these technologies in the context of real estate sites.
Application of Augmented Reality or (AR) in Real Estate
1. 3D Modelling of Real Estate Property
Augmented Reality is currently being utilized by the real estate professionals in order to bring conventional, flat print materials like blueprints as well as photos to life in front of their customers. For instance, by utilizing AR, a realtor can popup an aesthetically appealing life-like 3D model of the house or apartment which is completely interactive. 
This model is similar to a hologram, but the clients can easily modify different features of the house like paint colour and even try out various pieces of décor and furniture, to scale in their own digital house replica. Augmented Reality app development helps the realtors to provide a seamless medium to showcase this digital house replica to their buyers.
2. Offering Vision of Property under Construction
Augmented Reality also offers a great unique opportunity for different levels of the entire real estate industry. Realtors believe that AR offers great value right at the earlier stages of an ongoing construction project, to the final sale of the real-estate and marketing tools whenever selling a particular property. 
3. Interactive Home Models
Both developers and investors are currently utilizing this technology to create interactive, life-like house models which essentially accurately demonstrate the entire construction as well as renovation plans in such a method that photos, as well as blueprints, could never ever give the idea to the buyers. Also, the ability for the buyers to easily interact with these different 3D models have proven to be a great ROI for the different real estate firms.
4. Enhanced Personalized Experience
Augmented Reality actually sculpts in providing end-to-end solutions for different use cases. Essentially, AR provides a personalized and enhanced experience to the different prospective home buyers, who can now view any potential construction or building project transform into their own homes with their own personal touches as well as customizations, all done before the start of the buying process.
When it comes to visualization, most of the real estate agencies struggle with the catalogue. The various setbacks with all of the tools are quite common. For instance, print text descriptions of a property inform nothing to buyers. Even though photo ads are a bit better, but the realtors can't show the whole realistic picture of the property. Even though 3D models on mobile as well as desktop apps are interactive, they certainly lack full presentation. Finally, visiting each of the sites with the customers is too much time-consuming for the realtors.
5. Augmented Reality Tools and AR mobile apps
AR app development solutions for real estate such as Augmented reality tools as well as AR mobile apps considerably help in tackling the above-mentioned issues. With a simple button touch, the clients are capable of viewing all-angle AR models of a particular property, house or apartment of their own interest. It doesn't need to leave home or office. They can simply browse, compare as well as analyse different houses, flats or offices in much greater detail. 
Advantages of Augmented Reality in Real Estate
Most people adore everything innovative, entertaining and similar to sci-fi. You can fully utilize their interest with these innovative tools in order to advertise your real estate properties.
Print catalogues along with big boards with Augmented Reality are much more interactive.
Also, geotags can easily assist in locating your property on sale in the real world, which allows customers to discover by themselves.
Animated "Contact Us" as well as other types of call-to-action buttons are quite interactive and easy-to-use. 
Augmented Reality visualization essentially works much better than either videos or photos with a text description. It allows accurate visualization of large buildings through various augmented 3D models.
Since AR technology is quite fascinating and entertaining in general, it has a better chance to deal with engaged potential customers and finally turn them into actual customers buying the properties. AR in real estate helps in achieving better engagement which opens up new avenues for any real estate app development company.
Application of Virtual Reality or (VR) in the Real Estate 
Virtual Reality, in general, is associated with video games as well as entertainment for most of the people. However, this particular technology has massive potential in the entire real estate industry. Here are some of the applications of VR in this domain.
1. Access to Virtual Property Showcases
Generally, customers visit different properties before they actually decide which one to buy. It requires a lot of time and oftentimes, the things get complicated, due to various uncontrollable circumstances. In this case, the entire exercise of visiting properties isn't just time-consuming but can be quite expensive. 
In this regard, VR assists in solving these problems by allowing people to visit these properties without even leaving their own homes virtually. Just put on a VR headset, and you can easily experience a much immersive, 3D walkthroughs of the entire properties. Within a few minutes, potential buyers can easily visit multiple locations virtually and decide which one is actually worth visiting in person.
2. Provision of Virtual Staging
Showing an empty apartment or house with no or a few pieces of furniture won't leave a good impact on the potential buyers. If the same apartment or house is full of furniture and appears cosy as well as appealing, then it will certainly attract the buyers. Staging is a particularly great way to market real estate properties. It does need investment, especially if you are selling a brand new property. 
VR technology is a particularly great way for real estate agents to market different staged properties with quite a small investment. VR along with Artificial Intelligence solutions which determine the likings of the customers and fill the VR experience with the corresponding furniture and create 3D real estate tours, make it easier to obtain staged properties which clients can check out.
3. In-depth Architectural Visualization
It is difficult to market a property which hasn't been constructed for the real estate agents and developers. However, three-dimensional models which showcase a new property or an entire neighbourhood help the potential buyers to imagine then entire architecture. In case of interiors of the ongoing constructions, realtors create large showrooms which have full-scale models of their apartments. This marketing method requires a considerable amount of investment. 
However, virtual Reality can easily solve this particular problem and even allow potential customers to check out both the interior and exterior of properties under construction, carefully. Due to VR, the entire architectural visualization has certainly become quite cheaper as well as more immersive. Also, IoT application development can help the realtors to obtain necessary data regarding the ongoing construction sites and inculcate it in the VR experience.
4. Possibilities of Virtual Commerce
Virtual Reality for real estate comes with commerce. We have already mentioned 3D home tours along with staging, but imagine that clients wish to make the changes to what they are seeing.
A homebuyer, for instance, who is taking a 3D real estate tour wishes to make changes to the interior, can go to any online store, choose a piece of particular furniture, and easily add it to their own tour. Making such changes allow the buyer to style the property as per their preferences. Even if the client doesn't make the changes, he or she might be interested in purchasing different pieces of furniture, along with curtains as well as other items which are essentially showcased in their virtual tour. They can immediately go to a virtual store and order those particular pieces.
Advantages of VR Technology in Real Estate
Even though we know some of the practical utilization of virtual Reality in this industry, there are some of the key advantages that should be looked upon.
Saving the time of both clients as well as realtors is probably the biggest advantage of virtual reality solutions. Owing to VR, there isn't any requirement to travel from one particular property to the other. Rather, clients can just put on any VR headset and enjoy the entire immersive 3D tours.
The usage of virtual reality in this industry means that all of the listed properties are always open for the clients. With the assistance of VR headsets, the clients can visit the apartments and houses literally at any time, without having the realtors spend their valuable time.
Virtual tours of apartments and houses assist the clients in visualizing each and every property. Unlike conventional visits where everyone is in a bit of a hurry, the clients can take the entire virtual reality home tour at any time which is convenient for them and easily focus their own attention on the property's details. Due to the fully immersive experience of virtual house tours, it develops an emotional connection as well as engages clients quite a lot more efficiently than traditional 2D images.
Pushing clients towards making a bid or purchase is the most challenging task for any real estate agent. This is where Virtual reality home tours come quite in handy as they allow the clients to easily visit properties virtually whenever they wish and for as long as they desire to. It establishes a certain sense of personal connection as well as ownership. A real estate application development company can enhance the customer experience developing virtual tours with quite some interactive add-ons like information regarding similar properties, mortgage calculators, description of the neighbourhood and much more. It helps the clients to receive all the information they require about the properties before they contact the realtors and ask for arranging real site visits of apartments or houses they like the most.
Conclusion
Real estate industry has been going massive transformation over the years. With real estate app development services bringing different real estate apps to cater to the demand of the homebuyers, there is a scope of inculcating latest technologies. In this regard, Augmented Reality and Virtual Reality have much to offer. They provide an immersive and interactive experience to the clients. It makes it easier for potential buyers to know about the layout and architecture of under-construction properties. It allows them to view the apartments and houses assorted with different furniture, curtains, paint colours etc.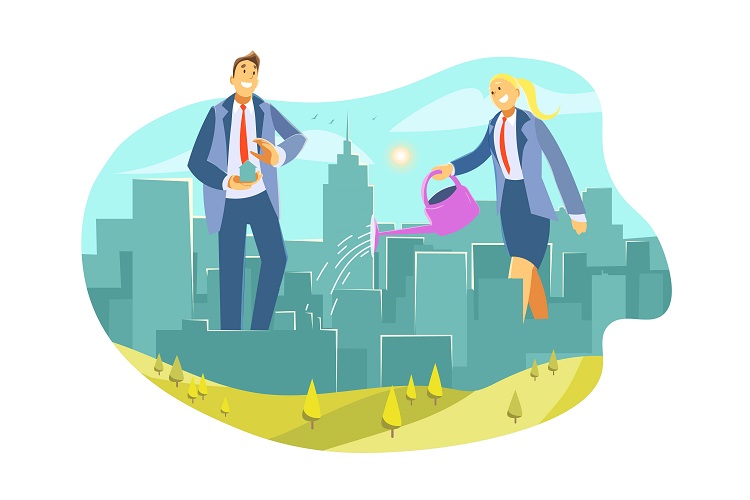 Due to 3D virtual tours, the clients can visit the site through VR headsets and look around. Augmented Reality allows the clients to view the completed outlook of the under-construction properties. It also allows the clients to see the final product of renovating properties. It improves the marketing materials, and 3D models help the clients to visualize the property without even its completion. With a plethora of advantages of both the technologies, a real estate app development company should invest in inculcating these technologies in their app.